Ok, with all the extra hustle and bustle around holiday preparations, I'm getting this posted a bit later than I'd like. But, hey, Monday night is still Monday!!
Along those same lines, I didn't get as much made for this last Art Journey of 2019 as I had hoped. I had some really great art beads to play with and even found a few more possibilities when I was poking around a second time! I'm hoping that over the next couple of days I can carve out a little more creative time to pursue some other design ideas.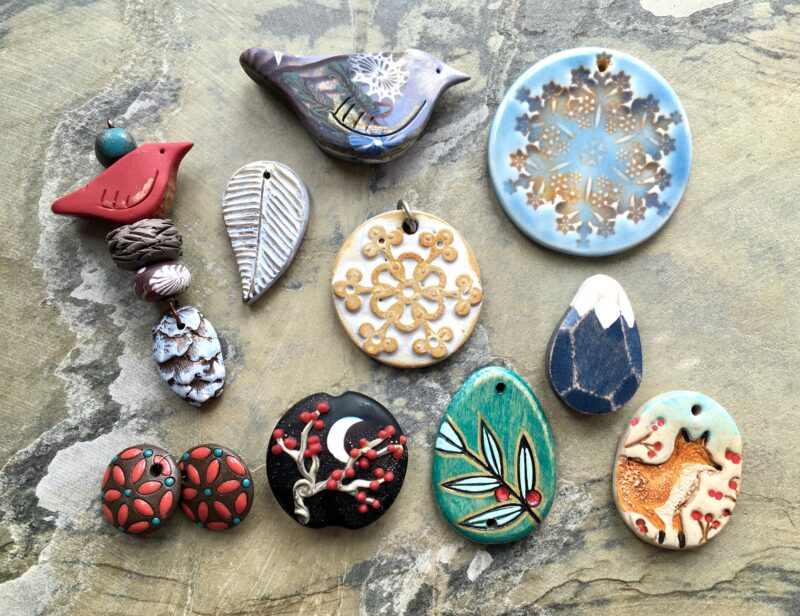 ---
Birds and Fruit in Snow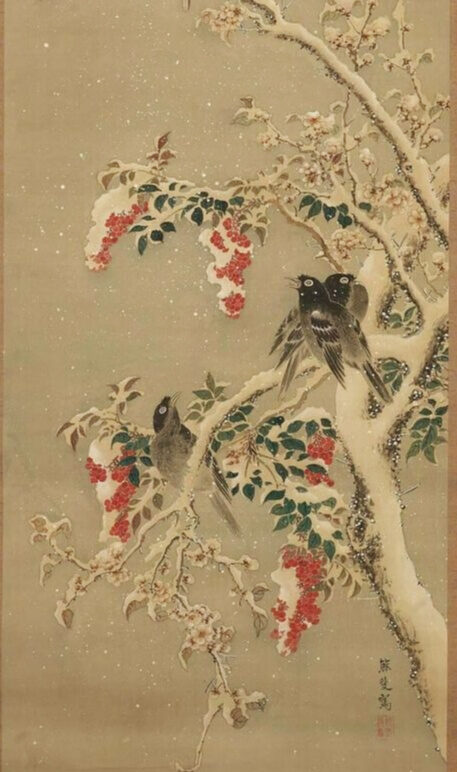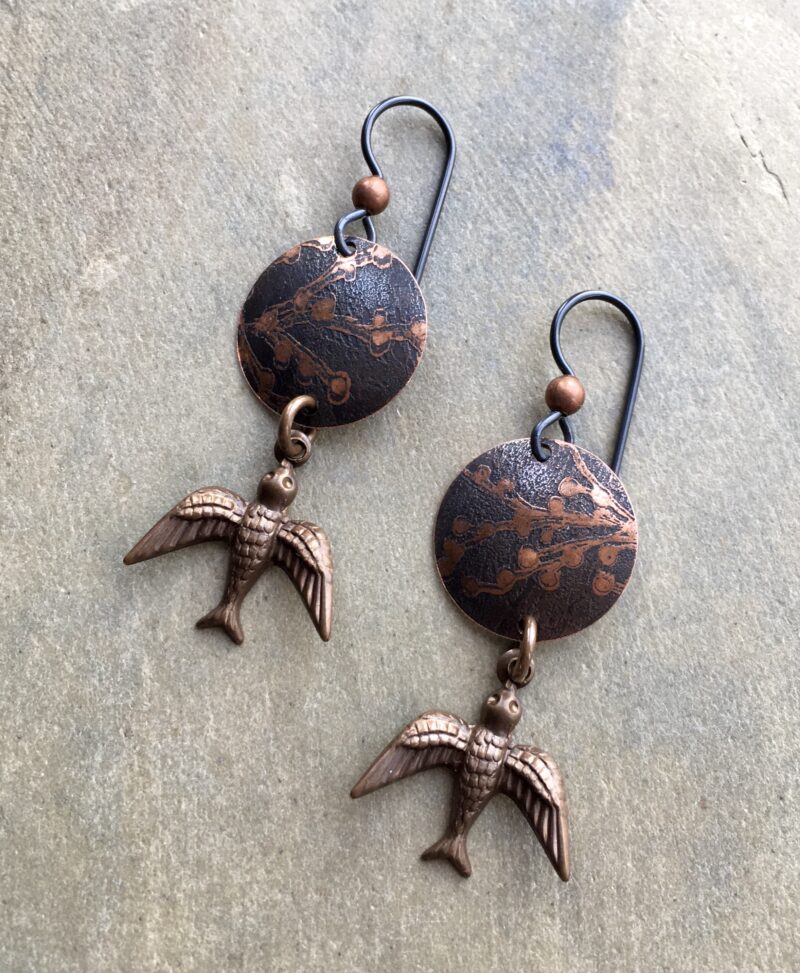 Maybe because I've been playing so much with making saltwater etched copper ornaments and jewelry made from the leftovers from that process, when I sat down to actually create for this Journey, that's what I turned to first. One of patterns I had on had was a branch and berry motif… perfect for the birds and their snow covered fruit. I domed a pair of discs and attached some brass bird charms to the bottoms.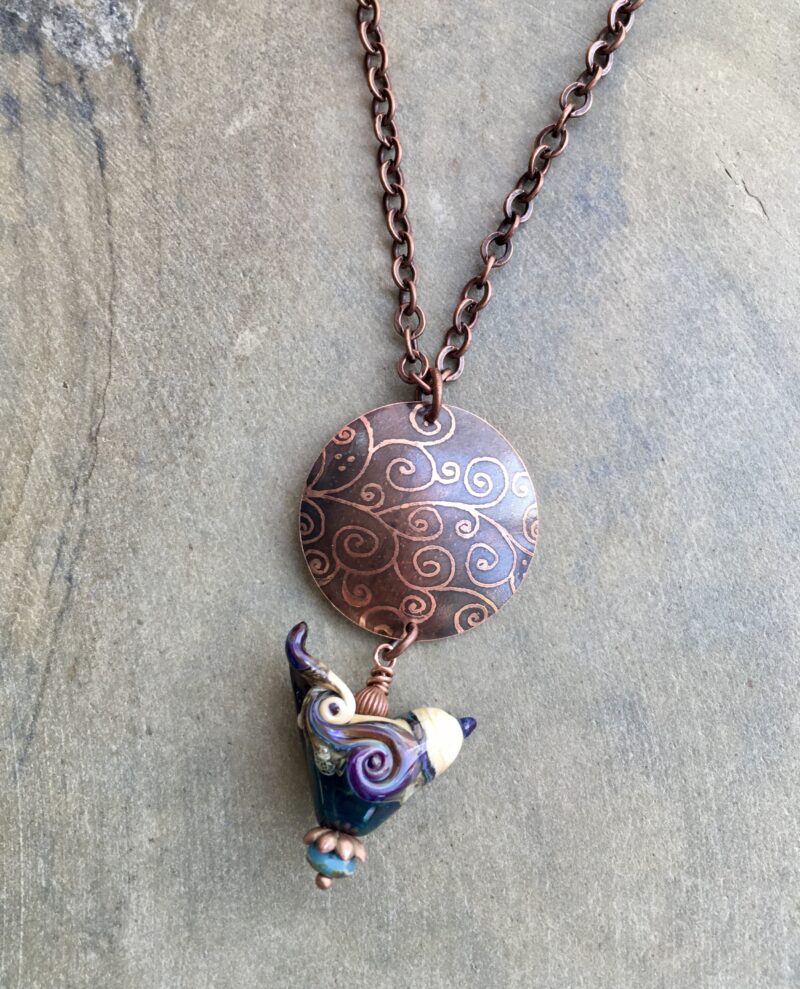 When I realized that I had one of Julie Nordine's tiny lampwork glass birds in my stash, I decided right away that I wanted the bird as a charm hanging from one of my larger etched copper discs. I didn't have one of the branches and berries that was big enough to visually support the birdie so I went for a fun swirled pattern reminiscent of clouds instead. I kept the design pretty simple and low key to let Julie's bird and the copper shine.
---
Snow at Zojoji Temple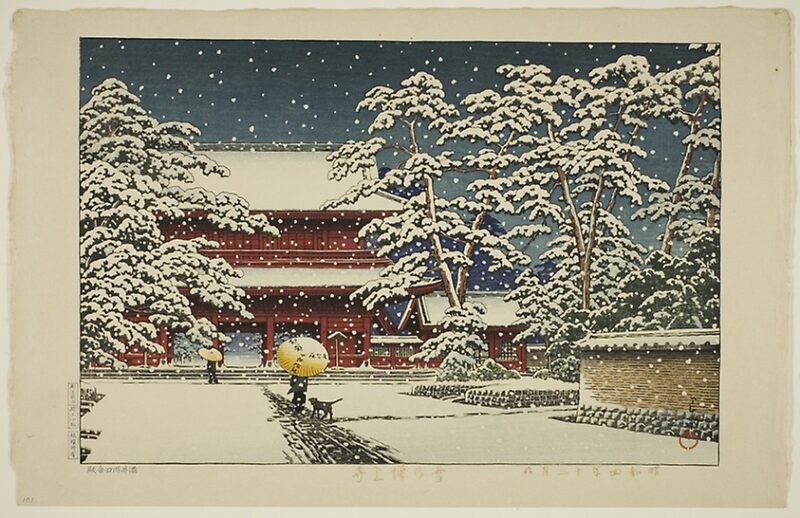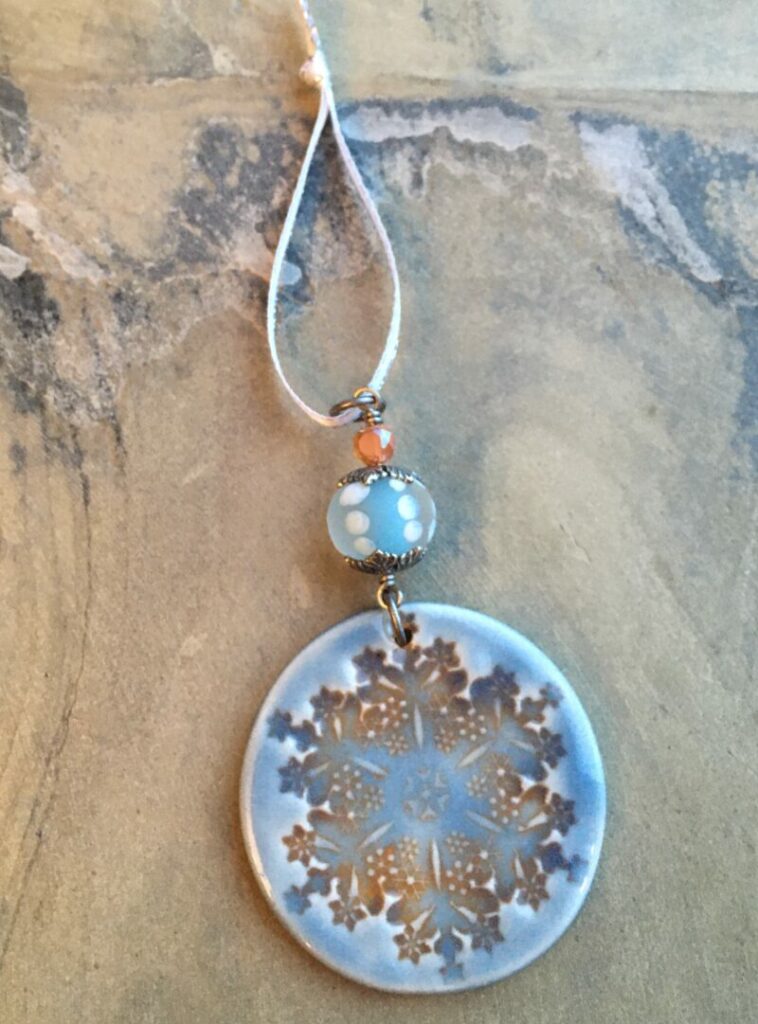 The only other thing I managed to pull together in time was this snowflake Christmas Ornament. I've had this porcelain piece from Round Rabbit in my stash for ages, and I finally decided that it just felt too big for a pendant… at least for my work. I added some glass, crystal, and some snowflake patterned bead caps for a snowy holiday decoration.
---
Happy Holidays everyone! I hope you all get to have some time to relax, reflect, and enjoy your family and friends.
Sarajo Wentling, Your Monday Muse