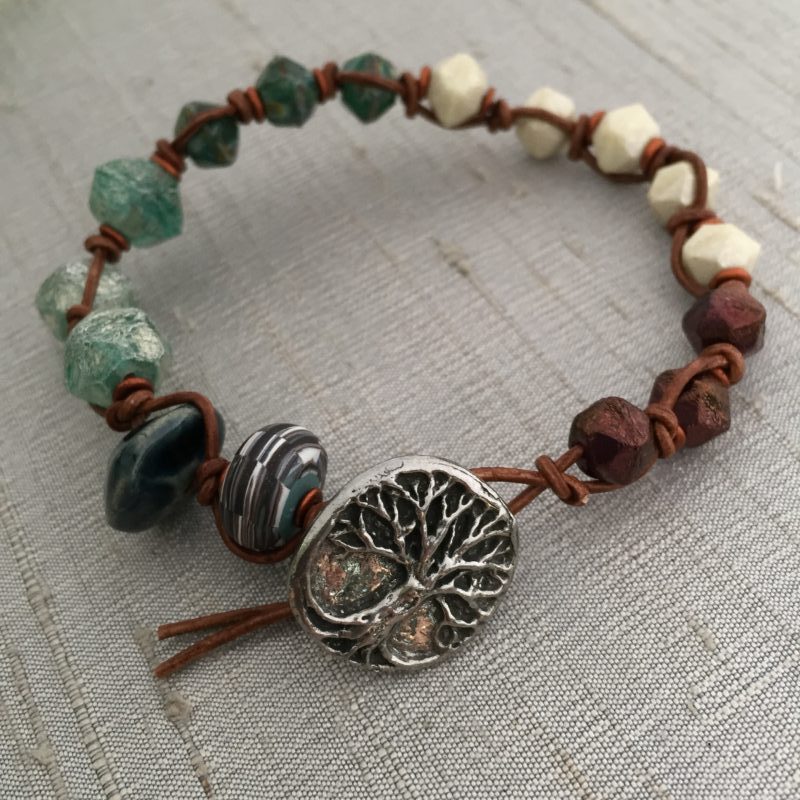 I love a quick and easy knotted project and with this thin leather and a few glass beads you'll have a design finished within 20 minutes! Art beads and an artisan pewter clasp from Green Girl Studios transforms this bracelet to gift-worthty status.
36″ 1 mm leather cord
Pewter shank button clasp
12mm polymer clay disk bead
14mm ceramic disk bead
3 8mm x 10mm English Cut glass beads
12 6mm x 8mm English Cut glass beads
16 4mm o-ring glass beads
Finished bracelet measures 8″ long.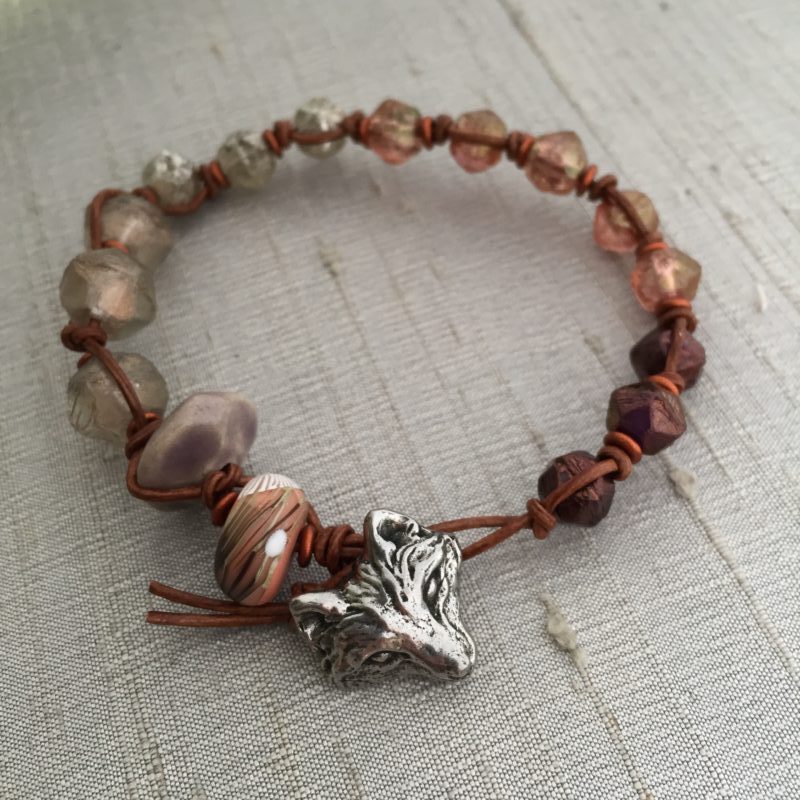 Here is a second color way and with a fox clasp. I love taking one design and doing it in different colors and variations of art beads. This bracelet is super easy to make, so let's get started!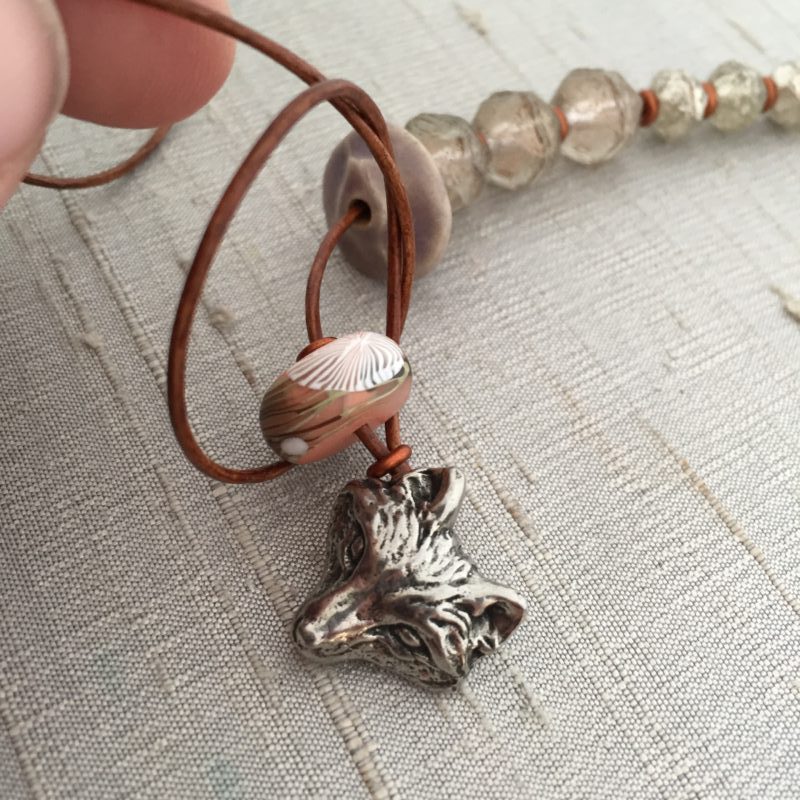 1. Fold the leather in half, slip on the clasp and pull it to the center of the leather cord. Tie a knot next to the clasp. Some buttons may need two knots to lay properly.
2. On one side of the leather cord, string on the beads in this order: o-bead, polymer disk bead, o-bead, ceramic disk bead. On every other bead, you'll string the o-bead spacers on each side. String three 1omm English Cut beads, three 8mm English Cut bead in one color, five 8mm English beads in a second color and three 8mm English Cut beads in a third color.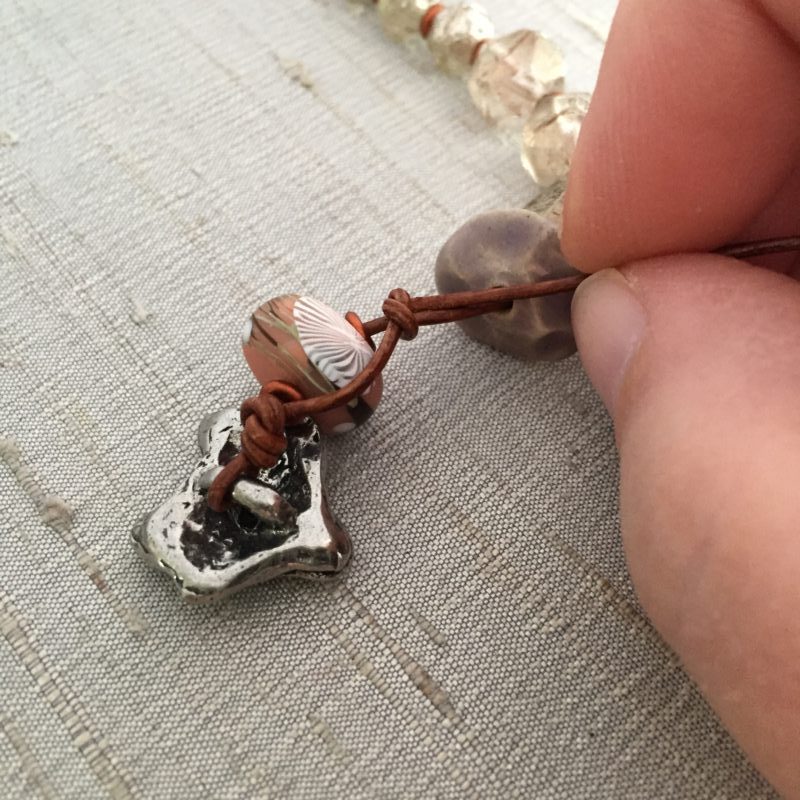 3. After the first disk bead and spacers, wrap the second leather cord around the first leather cord to form a loop and pull the end of the cord up through the loop. Tighten the knot directly after the spacer.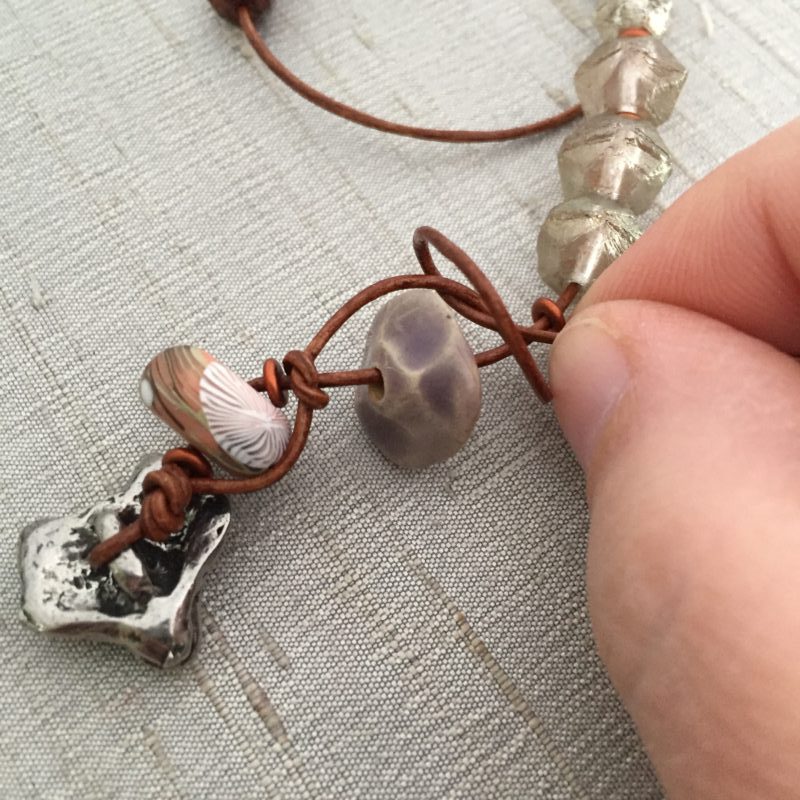 4. Pull the cord to the other side of the second disk bead and repeat knotting the cord.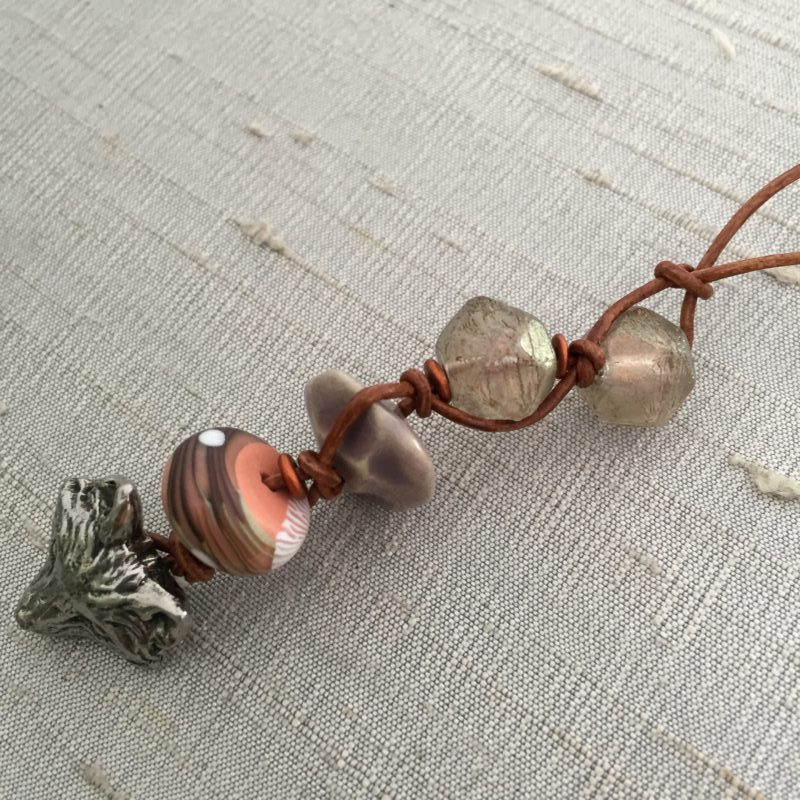 5. Repeat knotting after each bead, alternating which side you pull the cord.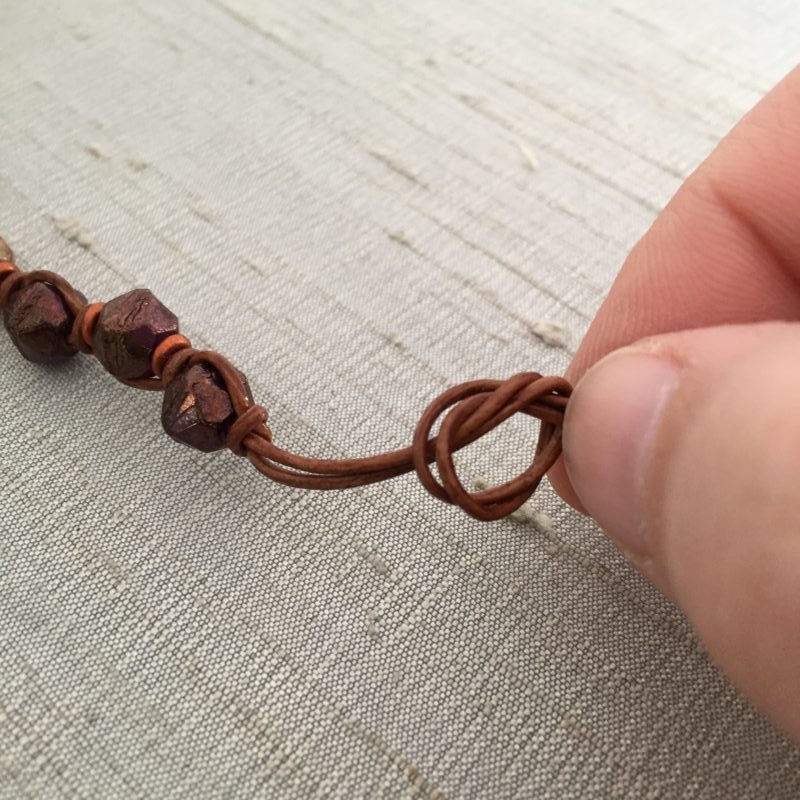 6. Leave a space large enough for your button to slide through and tie both cords into a tie knot.
Resources: 
Pewter Clasps: GreenGirlStudios.com. Polymer clay disk beads: Humblebeads.com. Ceramic disk bead: FireflyDesignStudio.Etsy.com Leather: ClassicElements.Etsy.com. Glass beads: LimaBeads.com.